1.
The Soul of Youth
(1920)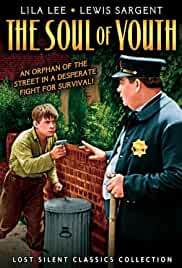 Ed Simpson is introduced into an orphanage, but due to the cruelty of the other kids, he is forced into the streets again. However, he is eventually able to find foster parents in the Hamiltons.
Director:
William Desmond Taylor
Star Cast:
Lewis Sargent, Lila Lee, Grace Morse, Clyde Fillmore, Ernest Butterworth Jr.